Newport & Gwent Literary Club
2020-2021 season
Our plans are changing with the changing times……Dr Eleanor Rosamund Barraclough was to have opened our season in September with a talk on The Viking Sagas….. and we've postponed this talk into next season. Catherine Fisher, then, was to have opened the season with a lecture on Arthur Machen but we've pushed that back to a future date. Details of these two events are at the bottom of the page.
The first lecture will now take place on Wednesday 28th October and we will deliver this event using technology undreamt of when the Club started in 1947.
In brief:
Wed 28 October: Newport Rising: Chartism Redrawn..  Josh Cranton & Rhys DW Jones
Wed 25 November: Writing Plays…. Sian Owen
December: Xmas lunch
Wed 27 January:  Hollie Aldridge……  Kids, Books and the Lockdown
Wed 24 February: The Enigma of Folk Song… Martin Graebe
Wed 31 March: The Writers of the Windrush Generation…. Kadija George
Wed 20 April: Literary Festivals around the World….  Dylan Moore
May: AGM
Wed 30 March 2022: The Viking Sagas….. Dr Eleanor Rosamund Barraclough
In full:
Wednesday 28th October 2020
Newport Rising: Chartism Redrawn
their graphic novel discussed by Josh Cranton and Rhys DW Jones
This event will be our first virtual meeting via zoom and will be hosted by Dr Melinda Drowley. The event will begin at 7pm and last about an hour. Participation in the event is by invitation only and is free to members of the Club. Invitations to take part will be delivered via email. Please email Sue on newportlit@gmail.com

They'll whizz us through an old story, still relevant of course and now re-drawn for a new contemporary audience. A forty-page restriction on comic length led to a homing in on three key leaders: John Frost, William Jones and Zephaniah Williams… the way characters look, sound, behave and intereract can make or break a story. The novel developed through storyboarding, panel layout and many many drafts before Josh began the task of drawing and colouring.
https://www.risepropaganda.com
http://www.newportrising.co.uk
Advance booking essential -see above
Wednesday 25th November 2020
Writing Plays…..  the pleasures and problems discussed by Sian Owen
Sian Owen is an award-winning playwright whose one-woman play How to be Brave draws on her experiences growing up in Newport in the 1990s… Indie kid, TJs, Le Pub and all. The Oxford Playhouse award  came in the nick of time between hope and ambition….  I just try to keep my head down and keep writing: That's the only Way! Sian is a graduate of the MA Writing for Performance Programe at Goldsmith's Hall. She has an extensive play-list now… at Edinburgh, at the Oxford Playhouse, with Pentabus, with Theatr Clwyd,   with Dirty Protest Theatre……..  Sian will talk about the scary tightrope she has to walk for every piece she writes. Other brave things include playing rugby and running a marathon.
Holiday Inn, Coldra, Newport   6.30pm
Advance booking essential -see Contact page
Wednesday January 27th 2021
Kids, Books and the Lockdown…….  back in the day, when shops were shut and people everywhere were having to improvise just to try to be normal, Griffin Books over in Penarth were advertising on their website:
Storytime Live! .. join us at 10.30am every Tuesday and Thursday during Lockdown for our new Storytime session. Stories will be read by Griffin Books team members Hollie and Kate, and will include new books and old favourites plus ideas for simple crafts you can do at home……. sessions will be streamed Live via the Griffin Books website…….
As I prepared these notes, Griffin Books – now open again as normalish – was advertising forthcoming online virtual sessions with Ruth Jones, Carwyn Jones and novelists Joanne Harris and Andrew Wilson.
So is this what it will take from now on? And will the older generation join in kicking and streaming?  The arts always did think on its feet and standing on its head……  the above-mentioned Hollie Aldridge, erstwhile Literature Wales officer and now bookshop thinker will talk us through where bookshops are going next…..
Holiday Inn, Coldra, Newport   6.30pm
Advance booking essential -see Contact page
Wednesday 24th February 2021
The Enigma of Folk Song…. through the highways and byways of these spontaneous songs…   from a practitioner and genre expert Martin Graebe.
Folk song: music of the people and some of the subject matter deals with local and national themes. We generally mean traditional songs, often hundreds of years old where the authorship is less important than its content.
Martin Graebe and his wife Shan both discovered folk song early on. Martin began studying from the traditional sources and his book As I walked Out: Sabine Baring-Gould and the Search for Folk Songs on Devon and Cornwall was published in 2017. He has written articles on Victorian and Edwardian folk song collectors.  Martin and Shan sing folk songs together, give talks and deliver workshops.
martinandshan.net
Holiday Inn, Coldra, Newport   6.30pm
Advance booking essential -see Contact page
Wednesday 31st March 2021
The Writers of the Windrush Generation reviewed by Kadija George
   In  2018, to mark the 70th anniversary since migrants from the Caribbean disembarked Windrush at Tilbury Docks, the summer series of Poems on the Underground had a Windrush theme with poems by James Berry, Andrew Salkey, Jean Binta Breeze, Lorna Goodison, Kwame Dawes and Grace Nicholls.
Kadija George will draw out the threads, talk about the writers who came over then and since. Of Sierra Leonian descent, she read West African Studies at Birmingham University and she is a literary activist, editor and publisher. Kadija has edited anthologies of black writing, including Burning Words, Flaming Images [1996]. Her first full collection of poems, Irki was published in 2013. She was named a Cosmopolitan Woman of Achievement [1994] and Woman of the Millennium [2000]. She says: "I spend more of my writing times encouraging other people to write than actually writing myself. But that is okay – that is wonderfully okay – because in turn their joy inspires and feeds my writing…… whilst I'm travelling, whether in a vehicle or on foot, I'll read something sad; hear a funny line, see something to make my mouth gape and I'll jot it down with whichever pen, eyeliner, mind marker comes first. It germinates and blossoms and all on its own, turns itself into  – some kind of writing.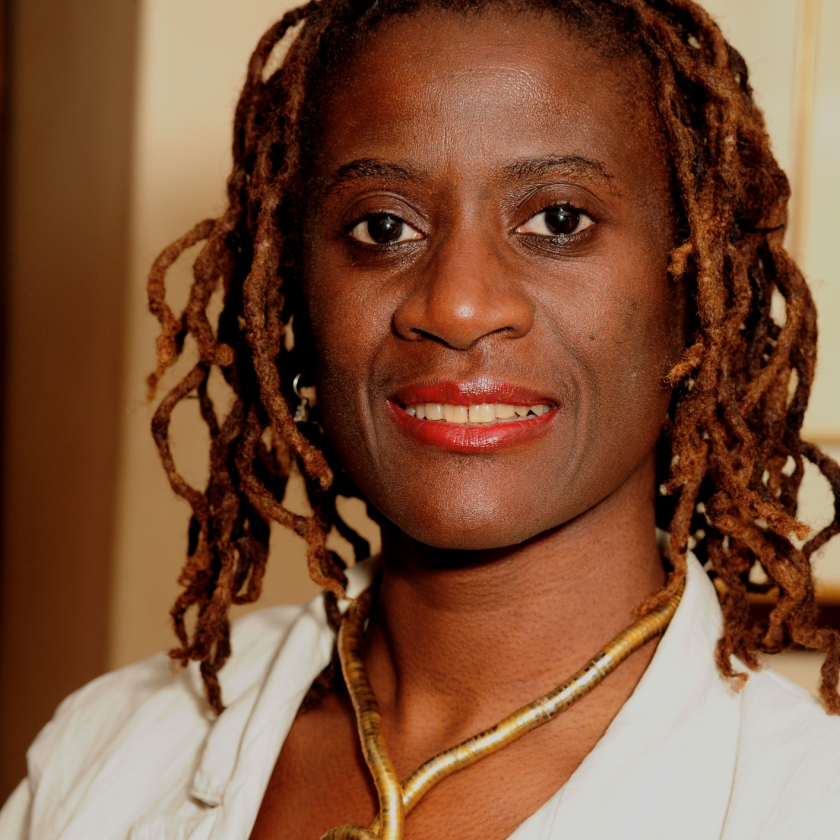 https://literature.britishcouncil.org/writer/kadija-george
https://www.bl.uk/windrush
Holiday Inn, Coldra, Newport   6.30pm
Advance booking essential -see Contact page
April 28 2021
Literary Festivals Around the World anecdoted for us by Dylan Moore who has performed in South Amercia, Barcelona, Timbuktu and….. Hay
Dylan Moore is a writer, teacher and editor of the Institute of Welsh Affairs magazine, The Welsh Agenda. He serves on the committee of Wales PEN Cymru and was the Hay Festival Creative Wales International Fellow during 2018/19.
The Hay Festival – Director Peter Florence has spoken to us before now – has a number of festivals around the world, some of … if not all of…. Dylan has taken part in. Over the next few months – conditions permitting – Hay is in Queretaro, Mexico [Sept '20]; Segovia, Spain [Sept '20];  Rijeka, Croatia [Oct '20]; Arequipa, Peru [November '2-]; Medellin, Colombia [January '21]; Cartagenia, Colombia [January '21] and Abu Dhabi, UAE [February '21].  Expect from Dylan a literary travelogue…..
Dylan's essay collection, Driving Home Both Ways is part essay collection, part travelogue through life….. balancing the allure of elsewhere with the pull of home.
Driving Home Both Ways
http://www.hayfestival.com
Holiday Inn, Coldra, Newport   6.30pm
Advance booking essential -see Contact page
May 2021 The AGM
Wednesday 30th March 2022
… postponed from the 2020-2021 season:
The Viking Sagas with Dr Eleanor Rosamund Barraclough
The North….. a long way north….. a region of sorcerous inhabitants, mythical tribes, forces of good and evil, menacing invaders and otherworldly beings. Powerful men and women had – often shortlived – little empires and boasted about it, about their power and intelligence and the constructors of the great epics told grand stories for dark nights. I like Kali Kolsson… not backward in coming forward:
At nine skills I challenge – 
a champion at chess:
runes I rarely spoil,
I read books and write;
I'm skilled at ski-ing
and shooting and sculling
and more! – I've mastered
music and verse
Dr Eleanor Rosamund Barraclough is a cultural historian, broadcaster and writer based at Durham University where she is Associate Professor of Mediaeval History and Literature. Much of her research is around Viking Age history and Old Norse-Icelandic literature. Now, they knew how to tell a story.
She was chosen as a BBC/ AHRC New Generation Thinker in 2013 which seeks young academics who have the potential to turn their research into radio broadcasts. Since then, she has become a familiar voice and part of a generation of academics who are re-describing the Viking ideas that we thought we had. She is a great talker and a great explainer of what we thought we knew.
This event is supported by Literature Wales
http://www.literaturewales.org/

Holiday Inn, Coldra, Newport        6.30pm
Advance booking essential -see Contact page
Date to be confirmed:
Arthur Machen an overview and appreciation from Catherine Fisher
There are landscapes, she reminds us, which seem aware of you. As if this place has a presence and suddenly and inexplicably, in some way you do not understand, you have connected with it….. this experience Machen struggled all his life to communicate, the experience that the secret countryside of Gwent gave to him.
For a Gwent audience, neither Arthur Machen nor Catherine Fisher needs an introduction but…. praise for her novel Incarceron was across the board: The Times, New Statesman, New York Times, The Bookseller. She is at the forefront of lands of magic and adventure, half worlds, new worlds and future worlds and so….. Arthur Machen is one of the giants on the shoulders of whom….
…. he was born in Caerleon -you can see the plaque – and believed that this world overlaps with other places where the rules of the occult apply.  Two great writers of fantasy, tonight, for the price of one.

http://www.arthurmachen.org.uk
Holiday Inn, Coldra, Newport  6.30pm
Advance booking essential -see Contact page
To book places at the Club's events,  please contact Pat Wells-West on
01633 265660 by the Sunday before the event. To contact other Club officers, visit the Contacts page of this site. Non-members very welcome.  Cost to non-members: £25 to include dinner.  Advance booking essential.
The venue is the Holiday Inn,  Coldra,  Newport and events begin at 6.30pm.
Follow us on Twitter:    @newportgwentlit
Previous guests:
In 2009-10 we had talks from Dr John Davies, Deborah Kay Davies, Dr Katie
Gramich, Jeanette Massochi, Mark Crick, Dannie Abse, Catherine Fisher, Margaret Isaac, Geraint Lewis.
In 2010-11 our speakers were Horatio Clare, Gillian Clarke, Mererid Hopwood, Margaret Isaac, Ben Kane, Geraint Lewis, Rohan McCullough.
In 2011-12 we heard Adrian Metcalfe and Rhodri Miles, Tom Anderson, Professor Tony Curtis, Canon Arthur J Edwards, Catherine Fisher, Alison Neil and Geoffrey Brangham.
In 2012-13, speakers were Professor Dai Smith, Dr Juliette Wood, Simon Brett, Derek Richards, Morag Law, Anne Harvey, Nigel Jarrett, John Sheen and Julie McGowan
In 2013-14, speakers were Damian Walford Davies, Andrew Martin, Anne Cluysenaar,  Mererid Hopwood, Kevin Myers, Matthew [M.R.] Hall, Chris Barber and Rhian Edwards
In 2014-15, speakers were Alison Lingham, Jonathan Edwards, Peter Florence,
CJ Daugherty, Justin Albert, Yvette Roblin, Ifor ap Glyn, Vale of Glamorgan Writing Squad
In 2015-16, speakers were: Gillian Clarke, Neil Badmington, Catherine Fisher, William Ayot, Dr Alyce von Rothkirch, Carolyn Hitt and Professor Carl Plas
In 2016-17, speakers were: Dr Daniel G Williams, Dr Dmitra Fimi, Siwan Rosser, Ian McMIllan, Dr Irene Morra, MJ Trow, Monty & Tom Dart
In 2017-18, speakers were: Catherine Fisher, Rob Gittins, Valerie Bloom, Owen Sheers, Sophie McKeand, John Harrison, Nicole Garnon
In 2018-19, speakers were: Ted Hellewell, Katie Gramich, David Hurn, Eric Ngalle Charles, Dr Rhian Morgan, Mererid Hopwood and Francesca Rhydderch
In 2019-2020, speakers were: Carolyn Hitt, Alix Beeston, Holly Furneaux, Patrick Jones and John Broderick. CVid caused the postponement of lectures by Gary Raymond and Sarah Broughton