Newport & Gwent Literary Club
2021-2022 season
The lecture programme for 2021-22 is in place and here is a summary:
Wed 29 September 2021: It's been a difficult year…  Horatio Clare
Wed 27 October 2021: Rape of the Fair Country… 63 years on
Wed 24 November 2021: The Gwent Archive… what they have, they hold
December: Xmas lunch
Wed 26 January 2022: Black Writers in the 1600-1900 period….  S. I. Martin
Wed 23 February 2022: See Wales and die: Crime Cymru… Alis Hawkins
Wed 30 March 2022: The Viking Sagas…. Dr Eleanor Rosamund Barraclough
Wed 27 April: The Club's 75th Birthday
with Dylan Moore, Mererid Hopwood, Carolyn Hitt & Owen Sheers
Wed 25th May 2022: Writing about Music, Writing about Silence…. Professor Timothy Jones
We are not yet sure whether lectures will be delivered in person at The Holiday Inn or by zoom format or a mixture of both.
Full programme details:
Wednesday 29th September 2021
It's Been a Difficult Year
Horatio Clare's new book,  Heavy Light: A Journey Through Madness, Mania and Healing was published by Chatto and Windus in March 2021.
"We live in a small house and I wrote most of last year on the doorstep. Then I'd come back in, in the evening, and Rebecca would have finished teaching so we'd have a drink and then I would read what I've written, and bits would come up and I would ask her what she remembered and what she thought. I took her comments down pretty much verbatim. So those moments are a kind of oral history because she had incredibly strong and raw feelings at that time."
"I'll definitely draw on what I've learned, but as far as that very conventional nonfiction 'I went mad and got better' I'm done with it. Next I want to make people laugh. I want to write a book of joy."
Horatio Clare's website: https://horatioclarewriter.com/new-book-heavy-light-march-2020
Holiday Inn, Coldra, Newport   6.30pm
Advance booking essential -see Contact page
Wednesday 27th October 2021
Alexander Cordell: RoftC 60
It is 63 years since the publication of Alexander Cordell's Rape of the Fair Country... and Peter Strong will be seeing how it has fared.  Peter taught history [Cordell was always suspicious of historians…. he thought they tried to trip him up] at Caldicot Comprehensive School and is Secretary of Gwent County History Association and of Caldicot Local History Society. He is also on the committee which organises the annual Newport Chartist Convention. This lecture was first given in 2018 to mark the sixtieth anniversary of publication and he'll look at the circumstances leading to the writing of the book and at reactions to its publication. And perhaps whether we see it differently now.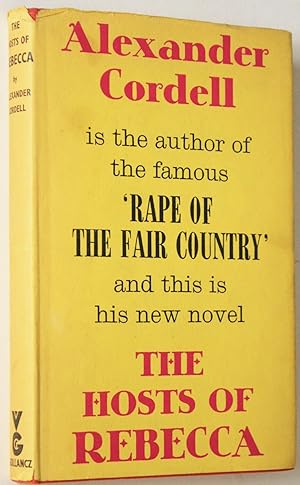 https://www.bbc.co.uk/blogs/wales/entries/9a3fbffe-f8d0-32a4-a9d2-6495cefbd95b
Holiday Inn, Coldra, Newport   6.30pm
Advance booking essential -see Contact page
Wednesday 24h November 2021
Gwent Archives introduced and explained by Rhiannon Phillips
Gwent Archives was established in 1938 as The Monmouthshire Record Office. It now covers Newport and the four neighbouring authorities. Parish Registers, School logbooks and Admission Registers, archaeology reports, biographies, WH Davies, the Chartists, Monmouthsire Merlin, Pontpyool Free Press, Tredegar Estate records….  so many documents which underlie the history of our county. There's also a letter from Compton Mackenzie touching on the events that led to his novel "Whisky Galore".
Education and Outreach Specialist Rhiannon Phillips will talk us through this astonishing archive of our county.
http://www.gwentarchives.gov.uk/
Holiday Inn, Coldra, Newport        6.30pm
Advance booking essential -see Contact page

December 2021
Christmas event…..  further details in due course

Wednesday 26th January 2022
Black writers from the 18th century onwards with S.I.Martin
S.I,. Martin specialises in the field of Black British history and literature. He works with museums, archives and the education sector to bring diverse histories to wider audiences. He has published five books of historical fiction and non-fiction for adult and teenage readers. 
We were privileged in spring 2021 to have a lecture by Khadija George on the Windrush generation of writers.  SI Martin will talk about earlier generations of black writers in Britain.
His novel Incomparable World was described by David Dabydeen as conveying "a wonderful sense of eighteenth century London with a Hogarthian reek… an adventure story, an eighteenth century picaresque. Remarkable."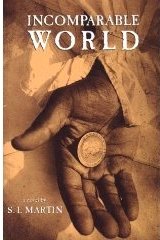 Holiday Inn, Coldra, Newport        6.30pm
Advance booking essential -see Contact page
Wednesday 23rd February 2022
See Wales and Die with Alis Hawkins
Crime Cymru is a diverse collective of Welsh crime writers spanning crime fiction and non-fiction. The aims are to support crime writers who have a real and present relationship with Wales; to help in the development of new writing talent; and to promote Wales, Welsh culture, and Welsh crime writing in particular, to the wider world. Alis Hawkins will talk about Crime Cymru and then discuss her own work….. she is a CWA Dagger shortlisted author. Initially fascinated by the mediaeval period, she began her  crime and mystery career at Pan Macmillan with a 14thC setting then slipped forward into nineteenth century west Glamorgan and her Teifi Valley Coroner series….. book four, Not One of Us is out in paperback in summer 2021.
https://crime.cymru/
https://alishawkins.co.uk/
Holiday Inn, Coldra, Newport        6.30pm
Advance booking essential -see Contact page
Wednesday 30th March 2022
The Viking Sagas with Dr Eleanor Rosamund Barraclough
The North….. a long way north….. a region of sorcerous inhabitants, mythical tribes, forces of good and evil, menacing invaders and otherworldly beings. Powerful men and women had – often shortlived – little empires and boasted about it, about their power and intelligence and the constructors of the great epics told grand stories for dark nights. I like Kali Kolsson… not backward in coming forward:
At nine skills I challenge – 
a champion at chess:
runes I rarely spoil,
I read books and write;
I'm skilled at ski-ing
and shooting and sculling
and more! – I've mastered
music and verse
Dr Eleanor Rosamund Barraclough is a cultural historian, broadcaster and writer based at Durham University where she is Associate Professor of Mediaeval History and Literature. Much of her research is around Viking Age history and Old Norse-Icelandic literature. Now, they knew how to tell a story.
She was chosen as a BBC/ AHRC New Generation Thinker in 2013 which seeks young academics who have the potential to turn their research into radio broadcasts. Since then, she has become a familiar voice and part of a generation of academics who are re-describing the Viking ideas that we thought we had. She is a great talker and a great explainer of what we thought we knew.
Holiday Inn, Coldra, Newport        6.30pm
Advance booking essential -see Contact page
Wednesday 27 April 2022
The Club's 75th Birthday Party
Full details are still being sorted but Dylan Moore will chair an evening in which favourite speakers Mererid Hopwood, Carolyn Hitt and Owen Sheers will talk about post-war literature through their own memories and those of their parents, teachers, and the senior writers they've worked with through their own careers. 
Holiday Inn, Coldra, Newport        6.30pm
Advance booking essential -see Contact page

Wednesday 25th May 2022
Writing about Music, Writing about Silence – the Welsh musician and academic Timothy Jones is the Deputy Principal and University of London Professor of Music at the Royal Academy of Music, His research is focused on Mozart and in his latest project Tim has been studying the place of the composer's unfinished music in his evolving musical style. A CD of Tim's completions of Mozart's unfinished Violin Sonatas with the violinist Rachel Podger was released in 2021.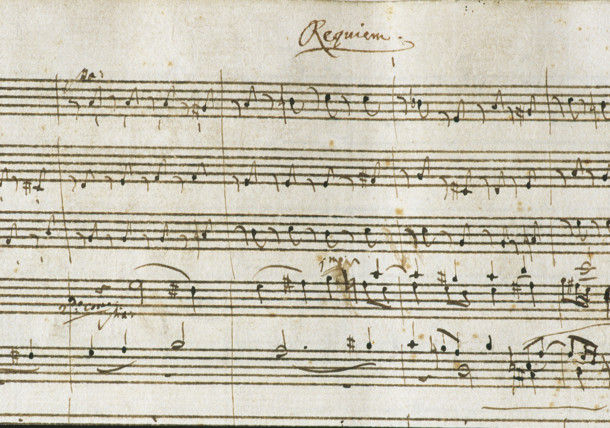 Holiday Inn, Coldra, Newport        6.30pm
Advance booking essential -see Contact page
To book places at the Club's events,  please contact Pat Wells-West on
01633 265660 by the Sunday before the event. To contact other Club officers, visit the Contacts page of this site. Non-members very welcome.  Cost to non-members: £25 to include dinner.  Advance booking essential.
The venue is the Holiday Inn,  Coldra,  Newport and events begin at 6.30pm.
Follow us on Twitter:    @newportgwentlit
Previous guests:
In 2009-10 we had talks from Dr John Davies, Deborah Kay Davies, Dr Katie
Gramich, Jeanette Massochi, Mark Crick, Dannie Abse, Catherine Fisher, Margaret Isaac, Geraint Lewis.
In 2010-11 our speakers were Horatio Clare, Gillian Clarke, Mererid Hopwood, Margaret Isaac, Ben Kane, Geraint Lewis, Rohan McCullough.
In 2011-12 we heard Adrian Metcalfe and Rhodri Miles, Tom Anderson, Professor Tony Curtis, Canon Arthur J Edwards, Catherine Fisher, Alison Neil and Geoffrey Brangham.
In 2012-13, speakers were Professor Dai Smith, Dr Juliette Wood, Simon Brett, Derek Richards, Morag Law, Anne Harvey, Nigel Jarrett, John Sheen and Julie McGowan
In 2013-14, speakers were Damian Walford Davies, Andrew Martin, Anne Cluysenaar,  Mererid Hopwood, Kevin Myers, Matthew [M.R.] Hall, Chris Barber and Rhian Edwards
In 2014-15, speakers were Alison Lingham, Jonathan Edwards, Peter Florence,
CJ Daugherty, Justin Albert, Yvette Roblin, Ifor ap Glyn, Vale of Glamorgan Writing Squad
In 2015-16, speakers were: Gillian Clarke, Neil Badmington, Catherine Fisher, William Ayot, Dr Alyce von Rothkirch, Carolyn Hitt and Professor Carl Plas
In 2016-17, speakers were: Dr Daniel G Williams, Dr Dmitra Fimi, Siwan Rosser, Ian McMIllan, Dr Irene Morra, MJ Trow, Monty & Tom Dart
In 2017-18, speakers were: Catherine Fisher, Rob Gittins, Valerie Bloom, Owen Sheers, Sophie McKeand, John Harrison, Nicole Garnon
In 2018-19, speakers were: Ted Hellewell, Katie Gramich, David Hurn, Eric Ngalle Charles, Dr Rhian Morgan, Mererid Hopwood and Francesca Rhydderch
In 2019-2020, speakers were: Carolyn Hitt, Alix Beeston, Holly Furneaux, Patrick Jones and John Broderick. CoVid caused the postponement of lectures by Gary Raymond and Sarah Broughton
In 2020-2021, speakers were: Josh Cranton and Rhys DW Jones, Sian Owen, Hollie Aldridge, Martin Graebe, Kadija George, Dylan Moore